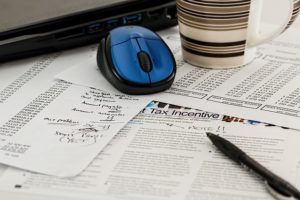 Singer R. Kelly faces huge tax debt
Tax debt has the potential to affect anyone in Las Vegas or anywhere else, no matter their level of income. Recent news is spotlighting R&B star R. Kelly and the large amount of unpaid taxes he has hanging over his head. Reports show he has a huge tax debt of close to $5 million.
This is not the first financial scrape R. Kelly has been involved in. Just last year, one of his mansions underwent foreclosure. J.P. Morgan Chase Bank claimed the singer owed nearly $3 million on the home. Although Kelly is a best-selling artist and one of the highest earning singers in history, he has been experiencing tax and other financial troubles since 2005.
His manager claims Kelly has no substantial money problems, but records show he has been trying to knock down his tax debt since 2008. In that year he was able to pay $2.6 million in back taxes but appears not to have paid much more until 2011, when he was able to pay over $1 million more. However, Kelly still owes over $4.8 million in back taxes.
Residents of Las Vegas currently experiencing tax debt may be familiar with how difficult it can be to make ends meet while also attempting to pay off the federal government. Many people do not have the type of income R. Kelly has, making it even more difficult for a large debt to be paid off. Avenues exist for people who wish to settle tax debt with the IRS and receive a measure of relief from a heavy debt load.
Source: Chicago Sun-Times, "R. Kelly owes more than $5 million in unpaid taxes, IRS says," Kim Janssen and Thomas Conner, June 14, 2012