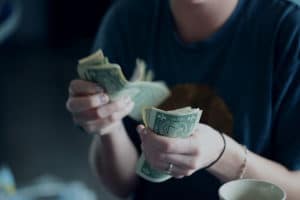 Health care overhaul: Nevada families may soon owe the IRS money
Nevada residents could owe the IRS money once the tax penalty from the health care overhaul takes effect. The majority of the people who will be affected are likely in the middle class. An earlier estimate showed those who would owe the IRS money at around four million people. Now, that number stands substantially higher at approximately six million.
In the year 2014, most American citizens will be required to have health insurance or pay the tax penalty. The penalty for families would average around $1,200, which for many people would be a substantial amount. Although there are exemptions for financial hardships and other circumstances, the majority of the families affected may not have to worry because they already carry insurance either privately or through their employment.
An administration spokesman stated that 98 percent of Americans would not owe the IRS money due to the insurance requirement. However some families unable or unwilling to carry insurance would be affected by what could be a hefty penalty. While insurance is an important fact of life for many people, it can be extremely expensive, averaging almost $16,000 per year for families. With these numbers, it could be cheaper for families to choose to pay the federal penalty.
Nevada residents who owe the IRS money due to this penalty may have options available to them, especially if they fall under one of the listed hardship categories. For many families, $1,200 can be a high amount to pay out of pocket. Although the majority of American families will not be affected, some who are unable to find affordable insurance coverage may suffer a financial hit once they are required to pay the penalty. In this circumstance, as with all issues related to tax debt, individuals would be well-advised to avail themselves of full knowledge of tax law and filing procedures.
Source: Yahoo! News, "Tax penalty to hit nearly 6M uninsured people," Ricardo Alonzo-Zaldivar, Sept. 20, 2012